Roll over image to zoom in
---
Secure Payments
Shipping And Delivery Information
Orders are processed within 12-24 hours. Delivery within NCR takes 3-4 days. For Luzon areas, it takes 6-8 days. Lastly, for Visayas and Mindanao areas delivery takes 8-10 days.
YI SMART DASH CAMERA

​​​​​​​The

YI Smart Dash Camera

features an all-glass high-resolution lens, industry leading F1.8 aperture and 3.0μmx3.0μm high sensitivity image sensor to guarantee excellent night vision. With a pixel density 44% greater than 1080p, the

YI Smart Dash Cameraproduces images clearer than you can imagine.

The YI Smart Dash Camera features a high-end video processor with 1080p 60fps H.264 video recording. This system also features G-Sensor technology that allows the camera to automatically save footage in the events leading up to a collision and immediately after so you have a record of the incident for insurance disputes or other purposes.
FEATURES & SPECS :
MAXIMUM RESOLUTION: 2304 x 1296* (by interpolation)
Video resolution: 1296p* 30fps/1080p 30fps (by interpolation)
FOV(D) 165 degree, F1.8 ultra-wide angle glass optical lens
Sound: Built-in microphone/ speaker
Video comprehension: H.264 encoding, MP4 file format
New generation WDR 2.0
sTORAGE: 8-64GB Class10 or above with FAT32 format
2.7" Graphic 960 x 240 dot-matrix delta type TFT LCD
Wi-fi supports single band 2.4GHz and 802.11 in standard
Smartphone platform support: Android/iOS
WPA2 wireless encryption
Power cord: 11.5 ft lenght
Power source: USB Car charger, Input: 10V-30V Output: 5V/1A max
Weight 2.6 ounces
Supports 1920x1080p full HD at 60fps, 2304x1296p ultra high-definition at 30fps, bright, clear and sharp images even at high speeds
165° ultra wide angle all-glass lens
1080p 60fps H.264 Video Recording and Emergency Recording
FREE INSTALLATION AT ANY BLADE AUTO CENTER BRANCH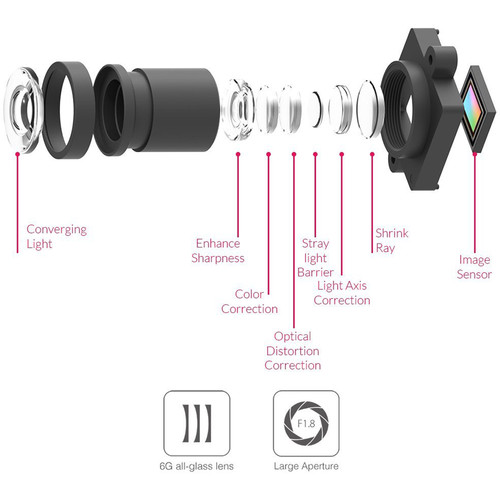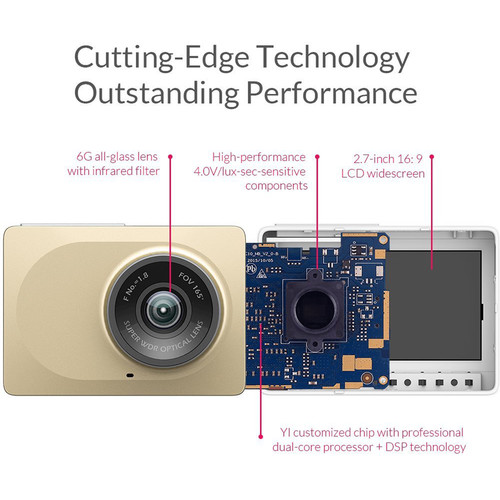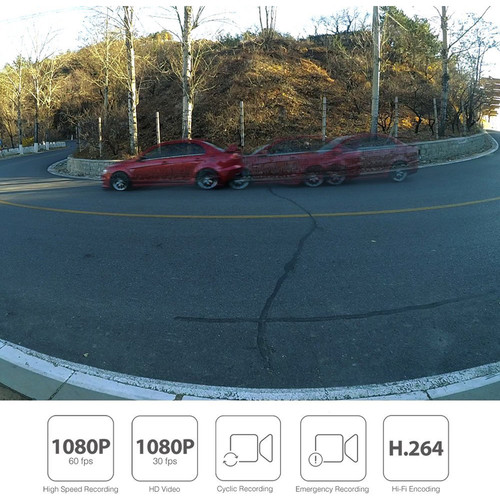 Return and Exchange Policy
Replacement of unit due to change of mind is not allowed. Only defective goods can be returned or exchanged.
If the item is defective, kindly send us an email at customerservice@blade.ph and a Customer Service Representative will get in touch with you to investigate and provide you with instructions on the matter.
Please note that the item must be in its original delivery condition and sent back to us with prepaid shipping charges and insured for the full purchase price, with original copy of Sales Invoice. Shipping and handling charges are non-refundable. Blade may charge administrative and handling charges depending on the circumstances of the return.
Item Warranty
Guarantee is given to customer's purchased unit by the manufacturer usually for any repair or replacement of parts for a stated time period and conditions.
Kindly ensure to keep the Official Sales Invoice for warranty purposes.
In case the item purchased online has a problem, customer may contact the Customer Service Hotline at (+632) 927-7777 or email us at customerservice@blade.ph for proper instruction.