Being a girl boss means being able to stay on top of the game. It means being able to take on responsibilities and managing them well without compromising your relationship and personal well-being. Quite a hard thing to do, right? The life of a girl boss is a lot of things! That's why if you're one, then you definitely need these safety items in your car to help you seize the day!
Water
Get the best out of yourself, girl boss! Keep yourself hydrated and always bring a bottle of water for refreshment.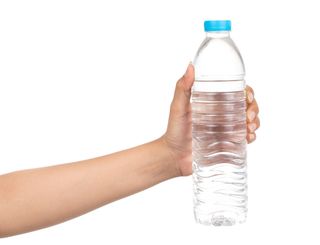 Multipurpose Tool
An all-in-one multipurpose tool will get you through the day in case something comes up and you need a hand to help you with fixings.
Neck Pillow with Hood
For the sake of comfortability, this is designed and built to support the neck and shoulders. You can rest your neck comfortably so you'll have a relaxed head and shoulders.
Seatbelt Pad
Since it's padded, it prevents uncomfortable cutting and chaffing from your seat belt. Also, it can be easily attached because of its hook & loop closure.
Seat Belt Pad (Toyota) Set of 2

Booster Cables
Boost those car batteries once they die! Make sure that you also know how to use cables.

Dashcam
Record sharp videos and images with your dashboard camera to review incidents that may happen while you're driving or when your car is parked.
Transcend Dashcam DrivePro 230 Car Video Recorder with Suction Mount

Car Jack
Don't let a flat tire derail you from accomplishing your tasks for the day. Make sure to carry a spare tire and a car jack.
Blade Hydraulic Bottle Jack 2 (Red)

First Aid kIt
Whether you're driving around the city or out of town, it's always a must to keep a well-stocked first aid kit in your car.  
And for your car care and accessory needs visit Blade Auto Center outlets nationwide or shop online at www.blade.ph 

All the BIGGEST brands are here at the country's LARGEST car accessories chain store, we offer global brands such
as; Sparco, DUB, MicroMagic, Goodyear, Polaroid, Mothers, Pioneer, Pertua, Chupa Chups and many more.